After a long-weekend conference where the usual silliness of
Panic, what the hell is she gonna eat?
So does X animal count? How do you KNOW spinach can't FEEL?
But WHY?
Panic again etc
I felt the urge to dump a bumper What Do Vegans Eat? Out here. I had lost the will for a while, but really, it needs to be said again: vegan is not complicated. I just don't eat any animals or stuff that comes from them. Cue my favourite vegan diagram >
So, here is the line up. This is a roasted squash and mushroom salad from HFW's "Veg Everyday". I subbed the cheese for some braised tofu. Was a bit too oily for me, so next time I will half the fat.
Next we have another two from veg everyday, the kale pizza, which is well worth making, and a fennel rocket and puy lentil salad. Yummy.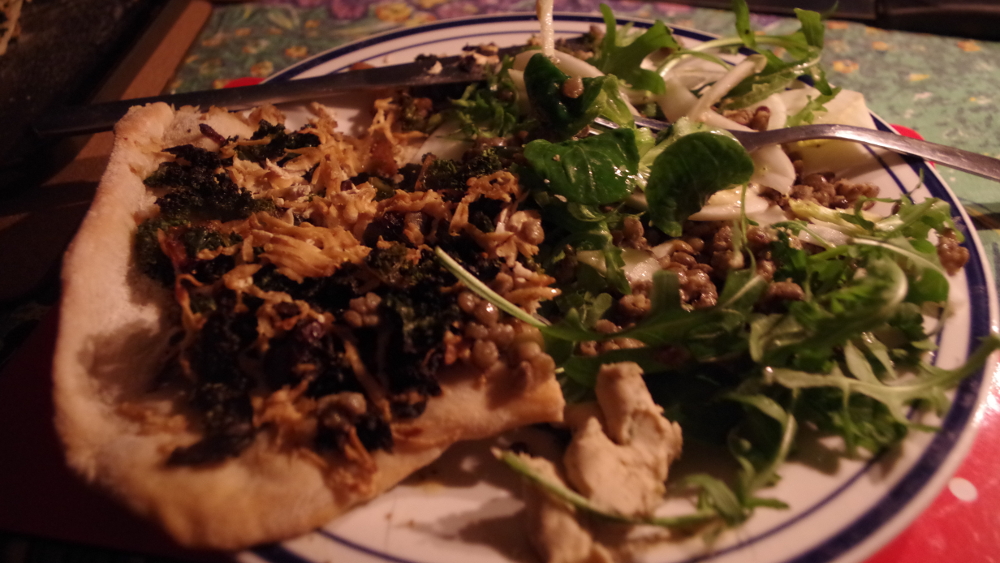 A basic Dahl as a side dish, came out a bit dry. The cost of this dish, even when it's 100% Organic, is very low – pence not pounds. It's also super healthy.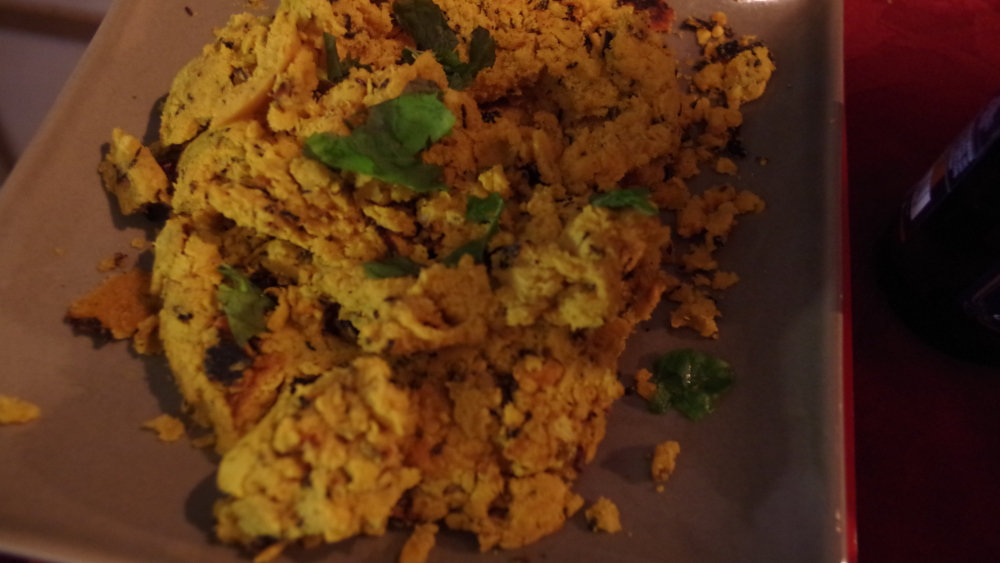 The peanut butter and sweet potato gratin that I never can quite master, potatoes never seem to cook enough. Parsnip salad – I really am loving the Veg Everyday salads at the moment.
A nice Sunday roast, which cooks in about the same time as it takes for me to go to evening prayer. The nut roast recipe is here, a good every day one.
Here is an invention of my own, to make it easier for me to eat the correct portion side of pie, I have started making my pie's (savoury and sweet) in big cupcake tins (muffin tins). I line the tin with grease proof paper and twist the pastry closed cause it looks nice. I use the ready-made just-roll pastry.
Tastes great with vegan custard, which is available in most supermarkets and health stores, or you can make it yourself from birds powder using soya milk.
This is my favourite recipe of late, the Deulux Tofu Vegetable Mafe from page 160 of Vegan Eats World by Terry Hope Romero. It's got big chunks of marinaded and fried tofu with aubergine, cabbage, onion, peppers, chili, tomato and peanut butter. Really, amazingly tasty – though preparation time is extensive. It goes really well with HFW's giant couscous with herbs and walnuts, especially if you use the fresh tarragon. A meal for special occasions and showing off to carnies.
Don't forget, vegans are normal people who drink coffee and read books…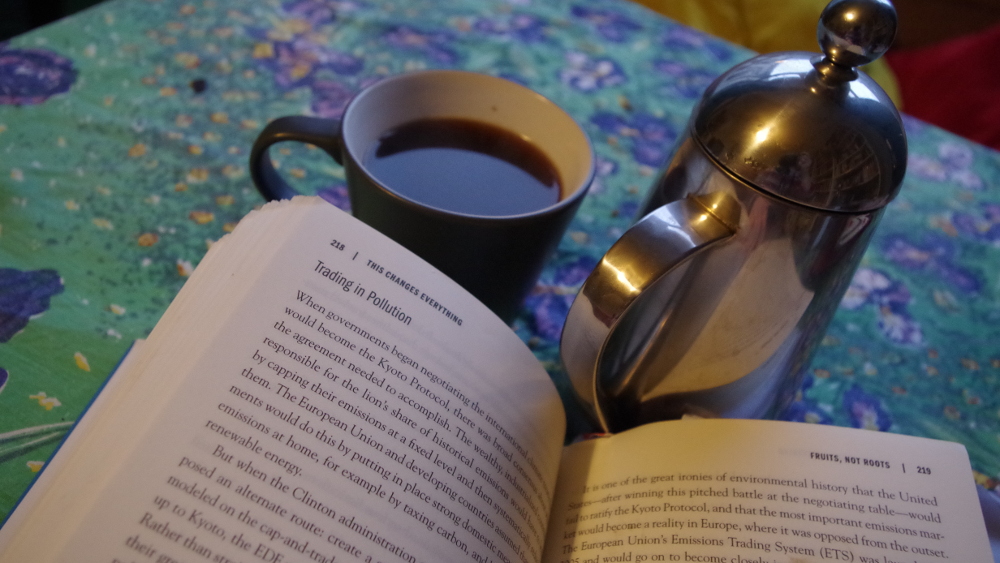 … and that a vegan diet can be just as varied, healthy and delicious as any other. People endlessly fretting on my behalf and making a fuss when there is simply no need is getting really stressful.
So next time you find out someone is vegan – try not to stop and stare. After all…