In my new house the yard is north facing and shaded by the buildings around it. Currently there is a good deal of damp in the yard, with green "stuff" on a the paving and on the fence.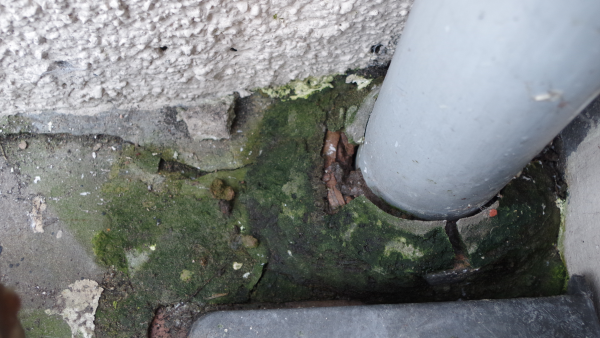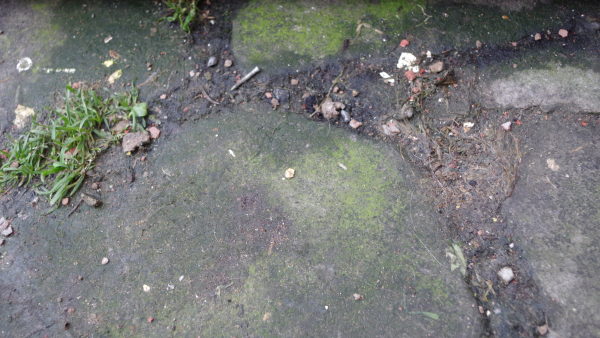 The crazy paving is a little … crazy: the hard, non-porous cement between the stones forms an impenetrable barier so there is no way for rain water to drain away. Also there are no plants to drink up the water either (except for the mushrooms which sometimes grow).
It's no that I hate this green stuff or anything, I am a big fan of moss etc, it's just that this particular green stuff is a bit smelly and ick. I am pretty sure it will be deadly slippy by December too!
Over the next few weeks I am going to try and prepare the yard for what winter will bring. We need:
Better Drainage

Replace cement with lime mortar
Remove some mortar completley

Plants between the paving cracks to drink up some of the water
A good cleaning with biodegradable washing up liquid
I will also be building a large bed for growing plants in. I won't call it a "flower bed" because it will mostly be too dark for flowers, but something to break up the space a bit, provide some structure to the yard, get some roots in to really drink up that water and also something to hide the wheelie bins behind.